Description
Garmin Approach Z82 GPS Laser Range Finder
The Garmin Approach Z82 GPS Laser Range Finder gives you the best of both worlds with a high spec laser and built in GPS. With the Garmin Approach Z82 GPS Laser Range Finder you have one of the most accurate readings on the market, providing accurate readings within 10 inches of the flag. 
The eyepiece features a GPS screen that is preloaded with more that 41,000 golf courses. On the tee it will give you a 2D course map, with scrollable Hazard information and view. When you get to the green simply laser the flag to bring up the green view! 
The Garmin Approach Z82 GPS Laser Range Finder Key Features
ACCOUNT FOR WIND
The range finder now displays wind speed and direction, which makes figuring out which club to use and which direction to swing much easier.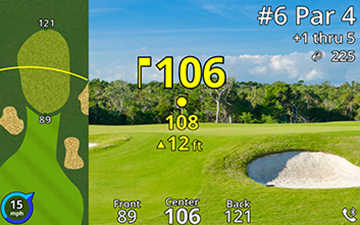 PLAYSLIKE DISTANCE
This feature adjusts yardages for uphill or downhill shots based on the change in elevation from where you are standing to the target.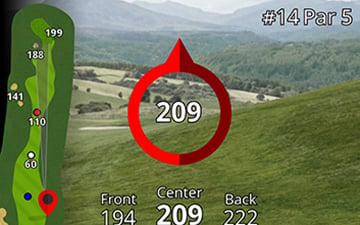 FIND THE PIN
On blind shots, the PinPointer feature will tell you the direction to the pin. So even if you can't see, you'll know where to aim.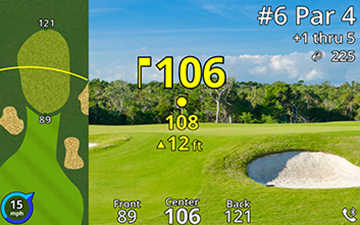 LOCK IN ON THE FLAG
Image stabilisation makes it easier to find and range the flag. And when you lock in on it, vibrational feedback will let you know.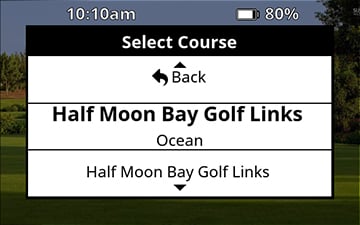 41K+ PRELOADED COURSES
Your range finder comes preloaded with more than 41,000full-colour CourseView maps from around the world.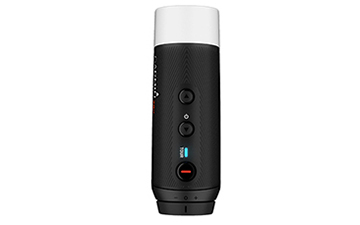 TOURNAMENT MODE
An external indicator light — which can be turned on and off — lets you and your playing partners know when you're in tournament mode.
The Garmin Approach Z82 GPS Laser Range Finder Specifications
General
Unit dimensions: 122.9 x 80.0 x 42.1 mm

Weight: 232 g

Battery type: Rechargeable lithium-ion; non-replaceable

Battery life: Up to 15 hours

Interface: microUSB

Full colour OLED display

Diopter adjustment (+/- 4)

Tournament mode: External indicator light on top of unit
Tournament mode: External indicator light on top of unit
Laser Range to flag: 450 yards/411 metres

Laser accuracy:  +/- 10 inches (25 cm)

Magnification: 6x

Flag Finder with visual and vibrational feedback

Image Stabilisation

Laser range arc (displayed on map)

PlaysLike Distance (slope correction)

Improved viewfinder and camera optics
GPS & Maps
More than 41,000 preloaded course maps worldwide

2-D course maps displayed in viewfinder

Green View (automatic when laser ranging the flag)

Hazard View (scroll through each hazard on the map)

Distances to hazards and layups

Distances to front, centre and back of green

Drive distance arc

Wind speed and direction

Free course updates

Auto hole transition

Par information for each hole

Auto zoom

PinPointer (for lining up blind shots)

Scorecard

Measures shots

Find My Garmin feature

Compatible with Garmin Golf™ app